WHAT IS A COOPERATIVE?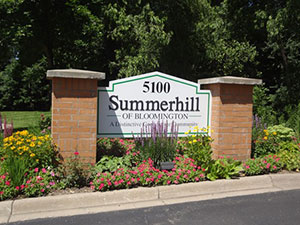 A housing cooperative is a form of multi-family home ownership. Shareholders join together to form a not-for-profit cooperative that owns the building in which they live.

Residents buy a share (membership) in the co-op, but the cooperative owns the building, land, and any common areas. The members buy an equity membership rather than a market or assessed value membership. This means the initial cost is based on the share value of the corporation rather than the market or assessed value of the housing unit. The financial advantage of purchasing equity shares in a cooperative include a modest purchase price and monthly fee. Residents are entitled to, in effect, purchase a unit as part of their membership benefits.

Current share prices are from $80,579 to $108,687
Note: The annual increase is 3.19% commencing on 2/27/2021. Pro-rated daily to date of the month.

Members pay a fixed amount each month that covers basic expenses including the mortgage, mortgage insurance, property taxes, maintenance, lawn care, snow removal, and reserves including a reserve fund set aside to repair and/or replace appliances, fixtures, floor coverings etc. Summerhill's monthly fee also includes individually-controlled heating and basic cable television. Electricity for the unit including air conditioning, telephone, and personal HO6 insurance are paid directly by the member. Monthly fees are from $1,571 to $2,037. Homesteaded real estate taxes and the building mortgage interest included in the monthly fee may be deductible on individual state and federal income taxes.

Upon joining, members sign an Occupancy Agreement which specifies in contract form the member's rights and responsibilities. Members receive a copy of the Bylaws and the Member's Guidebook, both of which contains rules and regulations for community living at Summerhill of Bloomington.
MANAGEMENT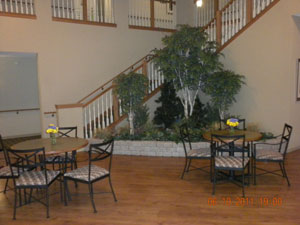 Summerhill Cooperative of Bloomington is managed by Ebenezer Management Services. Ebenezer helps create a convenient, maintenance-free lifestyle and gives support to adults 55 and better. They are dedicated to helping people live longer, healthier and meaningful lives. Ebenezer is Minnesota's largest senior-living operator with over 100 years of serving older adults.
A five-member Board of Directors is elected from among the Cooperative membership, and sets the governing policies of the Cooperative. The Board prepares the budget, approves expenditures, and manages according to the Bylaws of the Cooperative. Residents may choose to serve on a variety of committees according to their interests.
TESTIMONIALS
Here are some of the reasons our Members chose and like Summerhill….
"The pleasant staff, beautiful grounds, heated parking, ample storage space and friendly neighbors."
"Residents have input on the decisions about the landscaping, social events, maintenance, marketing…to name a few."
"The location! It's close to grocery stores and shopping, golf courses, church and medical offices."
"We wanted to continue living in a 'residential area,' which is difficult to find."
"We have a small community with just 40 units."
"We wanted to stay in Bloomington."
"The unit sizes are very desirable."